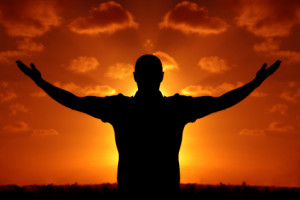 Spirituality is mistakenly confused with religion frequently, but they are two entirely different entities. Religion is something that many people live without, but spirituality, according to mental health experts, is something that no one should be without. Spirituality constitutes an organized, reverential personal value system that informs a person about why they exist and why the things that take place in existence matter. Some people have a very strong sense of spirituality while others have little to none, but mental health experts agree that spirituality is critical to a person's personal condition. It is considered to be one of the four primary factors that determine a person's quality of life. Spirituality is profound its own right and in the way it informs the other factors that determine our personal condition.
People highly value their personal relationships as safe vessels on turbulent seas, but people seldom appreciate how spirituality informs how we think about our personal relationships. A person with no spirituality will think differently about their spouse than a person who believes that a personal God brings spouses together. In the same way, a person with no spirituality will think differently about their child than a person who believes in reincarnation.
In the same regard, people who are not spiritual have a very different take on the purpose of existence than spiritual people do. People who are spiritual tend to feel that existence is very purposeful and meaningful. They also gravitate toward optimism and positivity being the true nature of existence. People who are not spiritual are either much less organized about their thoughts on purpose and meaning, or they are decidedly uninterested in it.
Even when it comes to personal health, being a spiritual person means you will respect your state of health in a different way than a non-spiritual person. Spiritual people feel there is a great deal of meaning to our personal health while non-spiritual people believe that health has no consequence beyond personal comfort and longevity.
Apart from how spirituality informs other areas of life, spirituality has a very profound effect on people in its own right. Spirituality is something that people interact with when they have it because it is essentially some form of belief that a greater plan is unfolding around us and within us. Whether it is a great reverence for nature, a belief in organized cosmic energy or a meaningful relationship with the one called the God of the universe, it is its own life-altering pursuit that greatly enriches the lives of those who embrace it.